How to View Teacher's Lesson Plans and Assignments
1. Go to Planbook
2. Click "Student View"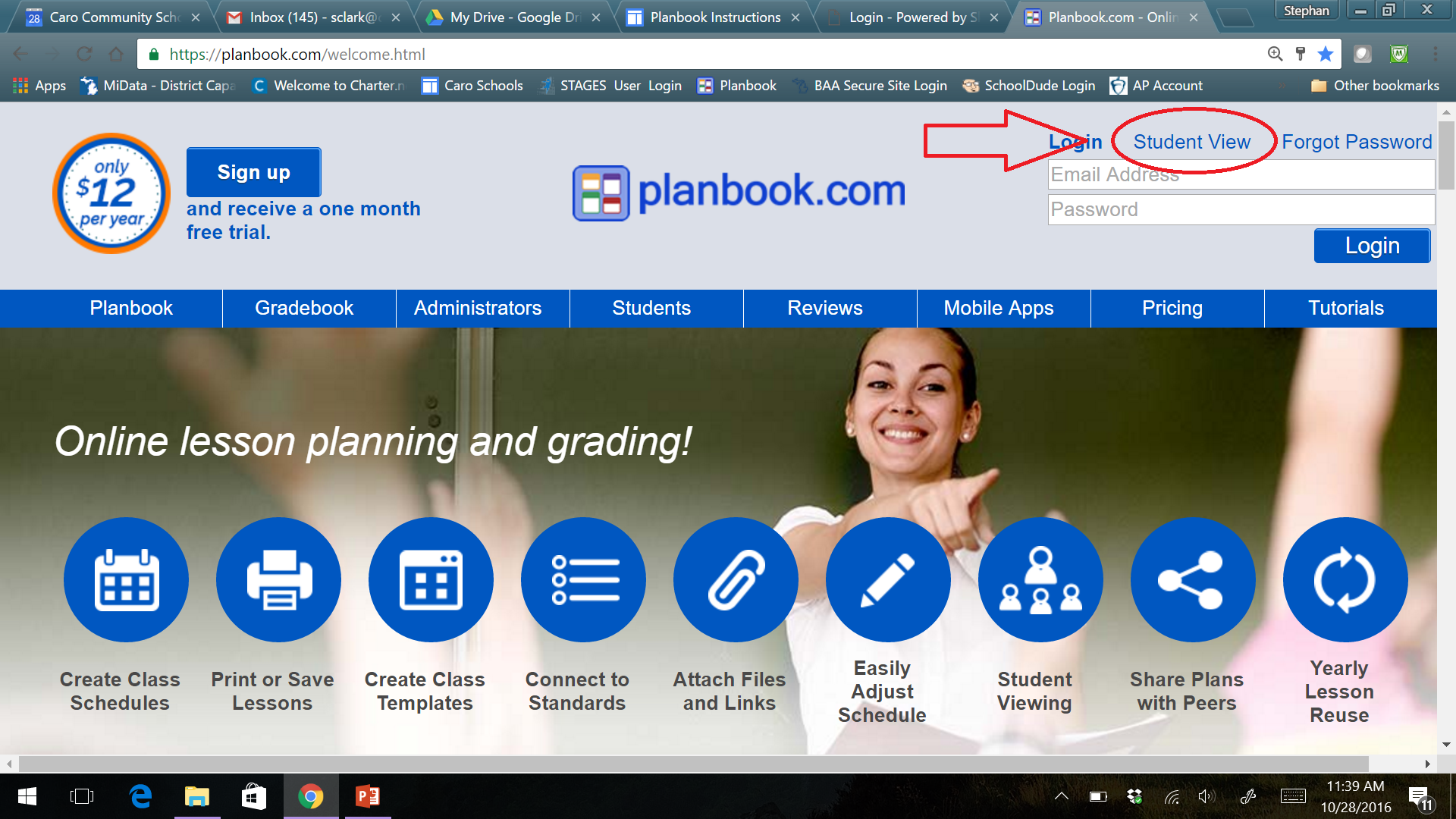 3. Enter Teacher's Email Address in the "email address" box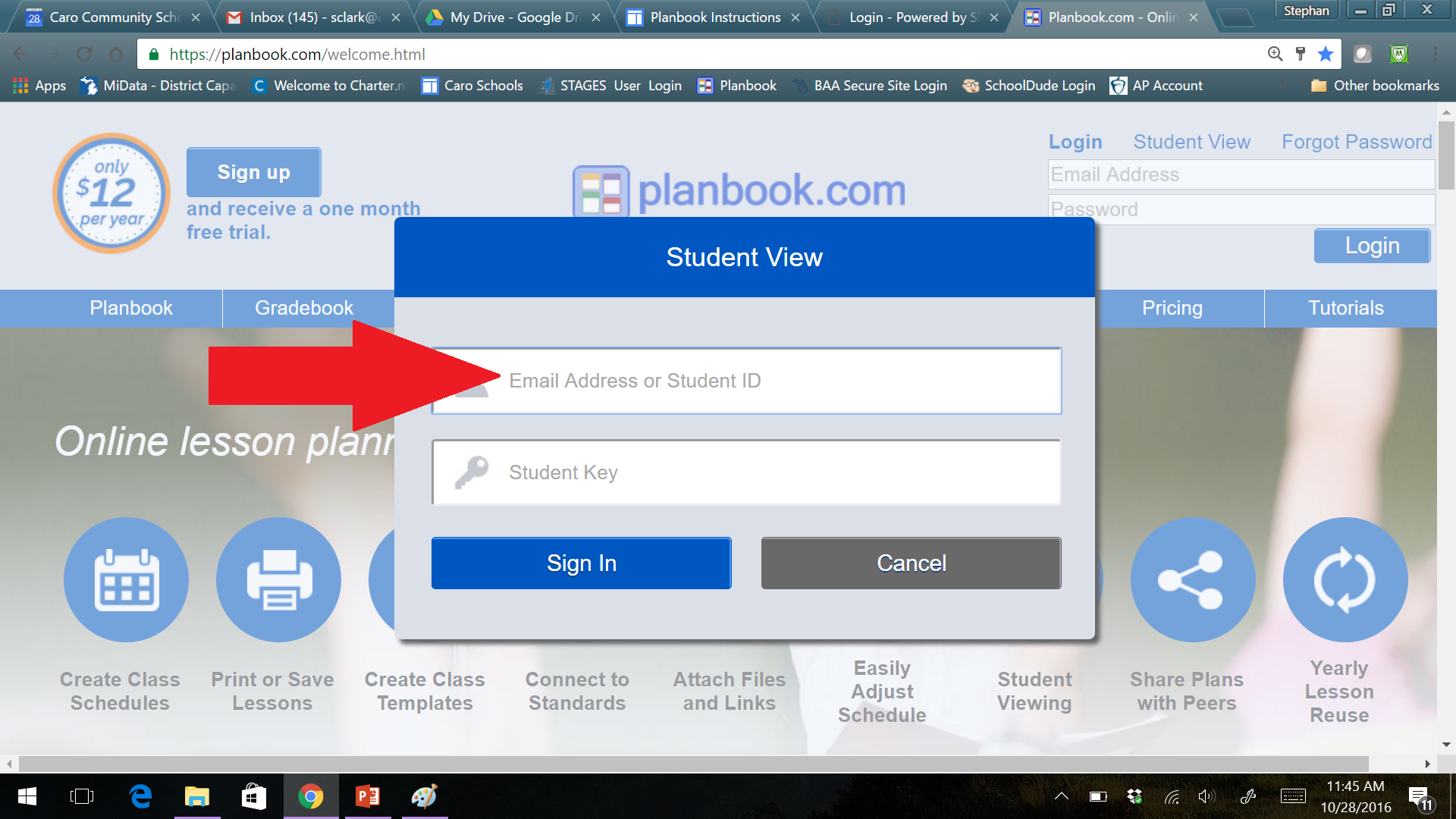 4. Enter Teacher's Last name in all lower case (i.e., smith) in the "Student Key" box: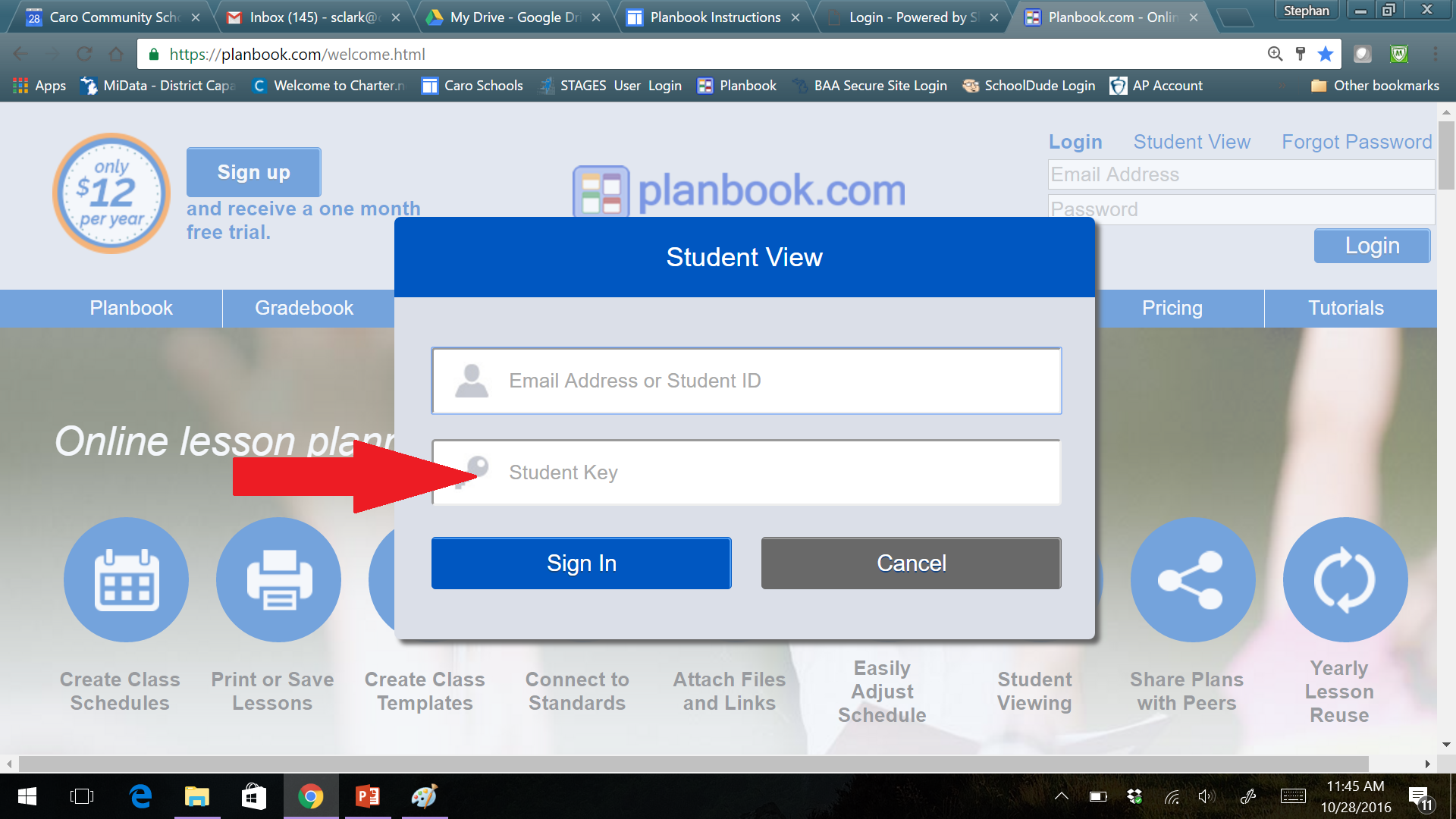 CCSS Implementation Plans
CCSS Implementation Plans
Publication of Common Core State Standards Alignment Documents
The Michigan State Board of Education adopted the Common Core State Standards (CCSS) as Michigan's K-12 content standards for English Language Arts and Mathematics in June 2010. Documents detailing the alignment of the CCSS with Michigan's Grade Level Content Expectations (GLCE) and High School Content Expectations (HSCE) in English Language Arts and Mathematics are now available.
Releasing Student Directory Information
During the course of each school year, school district personnel of Tuscola County are authorized to publish student names, photographs or video recordings, and information in conjunction with school activities.
The information published may include the following: height, weight, honors, grade, awards, date of graduation, parents or guardian names, address, date and place of birth, academic achievement, major fields of study, participation in school activities, and other similar information. Also, the armed services will ask for a mailing address which is within the PA of 1974 guidelines.
District personnel, in compliance with the Family Educational Rights and Privacy Act of 1974, may not release information on students if proper documentation prohibiting this action is filed by the parent, guardian, or eligible student.
Nondisclosure of the above-mentioned information is on an "all or nothing" basis, and parents, guardians, or eligible students may request, in writing, that all directory information is not to be disclosed. The request to "opt out" of such disclosure is to be made to the appropriate building principal during the first two weeks of school for the student. The request will be honored after the written request is received. Requests will also be honored if submitted during the school year.
Bully Policy Forms & Guidelines

Bully Policy - Administrative Guidelines

Bully Report Form by Adult

Bully Report Form by Student