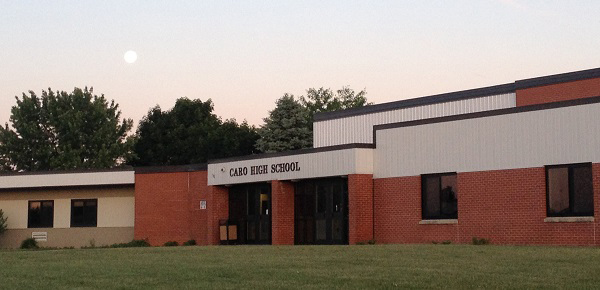 Mission Statement
We cultivate academic excellence in an environment that fosters physical, social, and emotional growth which empowers students to become responsible citizens in our community and in an ever-changing world.

Caro High School 2020-2021
************Remote Learning Resources************

Student Remote Learning Support Line
Call 989-673-3165 x1812 between 8a-3p Mon-Fri (closed from 12-12:30 for lunch).
12/01/2020
YEARBOOKS:
2021 Yearbooks are on sale now.  Go to the school website, locate the High School webpage and look for Yearbook.  There is a link that you can order from there.  $55.00 until Dec. 30th after that books are $60.00.
SENIOR SECTION - 
Cap & Gown Ordering: Please use the following link to order your cap & gown.  You will need to enter your gender, height, and weight and submit the order no later than December 15.  Enter the promo code 2021Grad at checkout as your grad fees paid to the school include the cost of your cap & gown. 
https://highschool.herffjones.com/secom/school/MI/CARO%20HIGH%20SCHOOL/21000443000/0265/buildpackage/1
 For questions on ordering, please contact the Herff Jones representative, Joe Fox by email, JFox@herffjones.com or call his office at (989) 773-1337.
Pictures:   Please submit your Senior picture and baby picture to Mrs. Raymer by Monday, Dec. 14th.  Preferred submission is digitally but pictures can also be delivered to the high school office and put in Mrs. Raymer's mailbox.  Resolution needs to be 300 DPI or higher and needs to be in JPEG format.  Please call ahead to check office hours.
Caro High School
301 North Hooper St.
Caro, MI 48723
Phone: 989-673-3165
Fax: 989-673-8707
Annual Education Reports
Improvement Plans
Emergency Operations Plan