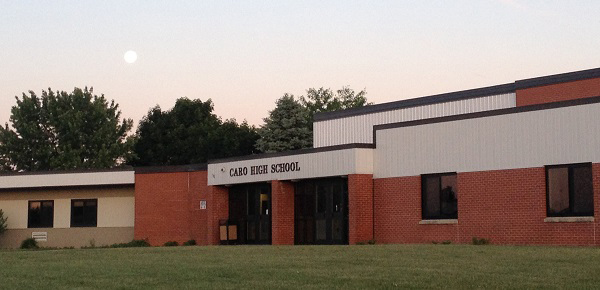 Mission Statement
We cultivate academic excellence in an environment that fosters physical, social, and emotional growth which empowers students to become responsible citizens in our community and in an ever-changing world.
Caro High School 2019-2020
CHS Tiger Access Day
Wednesday, August 14, 2019
10th and 12th Grade Students
9 - 11 a.m. or 1 - 3 p.m.
Thursday, August 15, 2019
9th and 11th Grade Students
9 - 11 a.m. or 1 - 3 p.m.
Bring your corrected and signed Student Information form.

Pick up your class schedule and your locker assignment, have your school pictures taken, order your yearbook, get your parking permit and purchase athletic passes, pay class fees and student debts.
Caro High School
301 North Hooper St.
Caro, MI 48723
Phone: 989-673-3165
Fax: 989-673-8707
Annual Education Reports

CHS AER Cover Letter 2017-18


CHS Annual Education Report 2017-18

CHS AER Cover Letter 2016-17.pdf


CHS Annual Education Report 2016-17

Improvement Plans

HS School Improvement Plan 2018-19