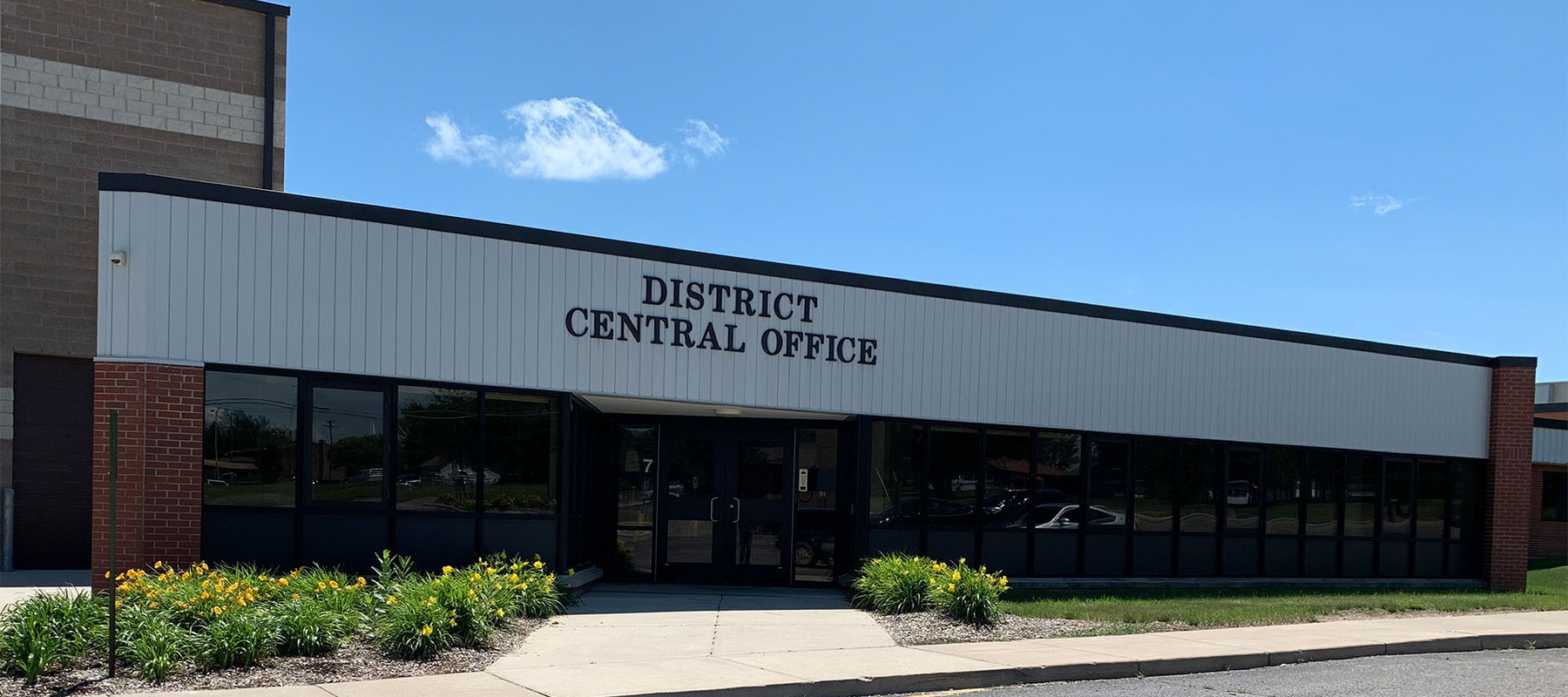 Welcome to

Caro Community Schools

Mission Statement

We cultivate academic excellence in an environment that fosters physical, social, and emotional growth which empowers students to become responsible citizens in our community and in an ever-changing world.
March 16, 2023 Security Update
Dear Caro Community Schools Families,
This morning a middle school staff member received a report from a student that an individual had made specific threats of violence related to the school. The report identified the individual as an adult who was not at the school. School Resource Officer Robert Gaiser responded to the situation and all buildings went into a secure mode according to the protocol for a threat or potential threat that is not in our buildings. We continued in secure mode as a precautionary measure while the Caro Police Department and Tuscola Sheriff's Department investigated the report.
After spending much of the morning in secure mode, and while the police were working to complete their investigation, the individual identified in the report arrived on district property and attempted to enter the middle school through normal arrival procedures. The administration immediately announced a lockdown at the middle school and all other district buildings followed the same procedures. A Caro Police Officer who was already at the building, confronted the individual and they were apprehended. The person was not carrying a weapon. After consultation with Caro Police, the lockdown was lifted and the buildings remained in a secure mode. Eventually the Tuscola County Sheriff Department placed the individual in custody and removed them from the property for further questioning. After the individual was removed from school property, the secure mode was lifted as advised by the Caro Police Department. Students and staff then resumed normal activities for the remainder of the school day.
Thank you to the Caro Police Officers for their quick response to the situation and continued support and communication throughout the event. Thank you also to the Caro Community Schools administration and staff who implemented the emergency response procedures as needed to assure the safety of students. Finally, we appreciate the patience from our families throughout the event today. Your cooperation is an essential part of our safety plan. Traffic in and out of our buildings during an emergency response reduces the ability of our staff and School Resource Officer to maintain the safety of our students. While it is difficult to wait from a distance for the all clear, please know that we will do all that we can to keep you informed of events in our schools during an emergency.
Sincerely,
George Rierson
988 Suicide and Crisis Hotline
The new nationwide 988 three-digit dialing code will route callers to the 988 Suicide and Crisis Lifeline, previously known as the National Suicide Prevention Lifeline (NSPL). Michigan residents in crisis or distress can connect via phone, text, or chat with suicide prevention, mental health, and substance misuse support specialists using a nationwide, easier-to-dial phone number – 988. Calls to 988 are routed to Michigan 988 Centers. Like 911 and other national 3-digit phone numbers, 988 was created to be easier to remember and make crisis care easier to access. Starting in 2023, the Michigan Department of Health and Human Services is asking schools to begin the transition of shifting away from using the former NSPL number on the back of school identifications (IDs), replacing the 800 number with 988. For questions or additional information, please email MPCIP-support@mphi.org or visit the website 988 Suicide & Crisis Lifeline and Michigan Crisis & Access Line.
Help keep our schools safe
By reporting dangerous or suspicious activity, you can help us keep our schools safe. If you have information regarding a recent event or a potentially threatening situation regarding school safety, please call: 1-989-672-0679.
Be sure to include the name of the school, names of the individuals involved, and any other information that might help us address the issue. Information will be kept confidential with the exception of law enforcement. Thank you for helping keep our schools safe!
CCS District Calendar
CCS District Calendar

Previous

March

2023

Next

S
M
T
W
T
F
S
1
2
3

Mar 3

End of Trimester 2 - 1/2 Day Students 11:45 AM Dismissal

Calendar:

District Calendar

4
5
6

Mar 6

Calendar:

District Calendar

7
8
9
10
11
12
13

Mar 13

Board of Education Meeting-MS Media Center-7:00 PM

Calendar:

District Calendar

14
15
16
17
18
19
20
21
22
23
24

Mar 24

Begin Spring Break at 3:18 PM

Calendar:

District Calendar

25
26
27
28
29
30
31
Choirs Receive I Ratings
The Caro High School choir and a cappella received ratings of a 1 at choir festival on March 16. Congratulations to our students and all of their hard work!
Schall Super Spellers
Great job to our 4th graders who represented their classes at our Schall spelling bee. Congratulations to Kaleigh (1st place) and Gabriel (2nd place) who will be representing Schall at the Tuscola County Spelling Bee on April 5.
CHS Students Are Successful at YIG Conference
On Thursday, February 16th, 20 CHS students traveled to Lansing, MI to participate in the Youth in Government Conference. Nearly 650 students from approximately 30 schools converged on the state capitol to participate in a student-led, student run model government program. Congratulations to our 2023 Youth in Government Delegation for a highly successful Lansing Conference! Thanks to Mrs Gierman and Mr Galbraith for advising this incredible group of Tiger leaders!
Annual Education Reports
Caro Community Schools

District AER Cover Letter 2021-2022


District Annual Education Report 2021-2022
Caro Alternative High School

CAHS AER Cover Letter 2021-2022


CAHS Annual Education Report 2021-2022
Caro High School

CHS AER Cover Letter 2021-2022


CHS Annual Education Report 2021-2022
Caro Middle School

CMS AER Cover Letter 2021-22


CMS Annual Education Report 2021-2022
Schall Elementary

Schall AER Cover Letter 2021-2022


Schall Annual Education Report 2021-2022
McComb Elementary

McComb AER Cover Letter 2021-2022


McComb Annual Education Report 2021-2022