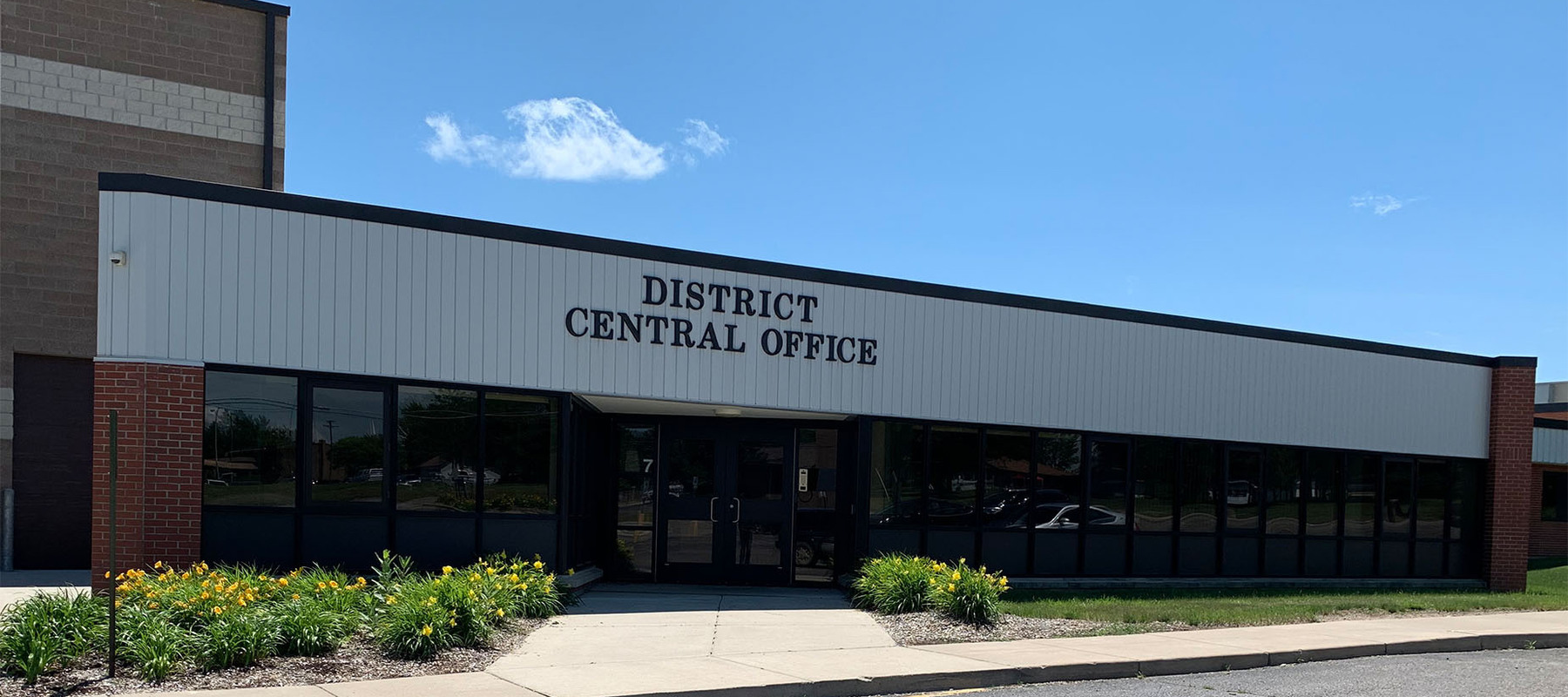 Welcome to

Caro Community Schools

Mission Statement

We cultivate academic excellence in an environment that fosters physical, social, and emotional growth which empowers students to become responsible citizens in our community and in an ever-changing world.
2021-2022 Return to School Update: TISD
RETURN TO SCHOOL UPDATE: TUSCOLA INTERMEDIATE SCHOOL DISTRICT

As we prepare for the return to in-person instruction for the majority of students in Tuscola County, the leaders of the County's nine public school districts and the Tuscola lSD will continue to work in cooperation with the Health Department to ensure a safe start to the school year. While the Pandemic has taken its toll on all of us, our goal is to bring students back into a safe and comfortable environment this month - and keep them there. It is paramount that our students return to school for in-person learning and to ensure the opportunity is available whenever and wherever possible.

With that in mind, we want to put forth a joint plan for the least-disruptive return to school for our students. Please bear in mind that, as from the beginning of the Pandemic, there may be changes to this plan moving forward based on the status of the virus as well as any potential mandates or legislative changes at the state level. Our desire is to communicate a consistent message to ensure our approach moving forward is sensible and concise.

Return to School Guidelines
Component Our Approach
| | |
| --- | --- |
| Masks | Recommended, but not required in schools. Masks are required on school buses. |
| Social Distancing | Recommended whenever possible, not required. |
| Screening/Testing | Not required. Parents are encouraged to check students for symptoms daily. |
| Reporting | Known cases among students and staff are still required to be reported to the District. The District will publicly report to the Tuscola County Health Department all school-associated probable or positive cases of COVID-19. |
| Symptomatic Illness | Any student who is sick with symptoms of any infectious disease must stay home. |
| Ventilation | Ventilation systems in buildings will operate within original design specifications. We will continue to keep windows open on bus, whenever possible, to ensure proper ventilation. |
| Contact Tracing /Isolation/Quarantine | Districts will continue to do contact tracing in collaboration with the Tuscola County Health Department. |
| Cleaning | Standard daily cleaning protocols using products approved by the CDC to mitigate surface transmission of the Novel Coronavirus |
Caro Community Schools 2021-2022 Back to School Q & A

Back to School Letter from Superintendent Rierson
Releasing Student Directory Information
During the course of each school year, school district personnel of Tuscola County are authorized to publish student names, photographs or video recordings, and information in conjunction with school activities.
The information published may include the following: height, weight, honors, grade, awards, date of graduation, parents or guardian names, address, date and place of birth, academic achievement, major fields of study, participation in school activities, and other similar information. Also, the armed services will ask for a mailing address which is within the PA of 1974 guidelines.
District personnel, in compliance with the Family Educational Rights and Privacy Act of 1974, may not release information on students if proper documentation prohibiting this action is filed by the parent, guardian, or eligible student.
Nondisclosure of the above-mentioned information is on an "all or nothing" basis, and parents, guardians, or eligible students may request, in writing, that all directory information is not to be disclosed. The request to "opt out" of such disclosure is to be made to the appropriate building principal during the first two weeks of school for the student. The request will be honored after the written request is received. Requests will also be honored if submitted during the school year.
Help keep our schools safe
By reporting dangerous or suspicious activity, you can help us keep our schools safe. If you have information regarding a recent event or a potentially threatening situation regarding school safety, please call: 1-989-672-0679.
Be sure to include the name of the school, names of the individuals involved, and any other information that might help us address the issue. Information will be kept confidential with the exception of law enforcement. Thank you for helping keep our schools safe!
CCS District Calendar
CCS District Calendar

Previous

September

2021

Next

S
M
T
W
T
F
S
1
2
3

Sep 3

Labor Day Weekend - NO SCHOOL

Calendar:

District Calendar

4
5
6

Sep 6

Labor Day - NO SCHOOL

Calendar:

District Calendar

7
8
9
10
11
12
13

Sep 13

Board of Education Meeting-MS Media Center-7:00 PM

Calendar:

District Calendar

14
15
16
17
18
19
20
21
22

Sep 22

Board of Education Special Meeting - MS Media Center - 7:00PM

Calendar:

District Calendar

23
24

Sep 24

Early Release for Students 11:45 Dismissal - Teachers 1/2 PD

Calendar:

District Calendar

25
26
27
28
29
30
Annual Education Reports
Caro Community Schools

District AER Cover Letter 2019-20


District Annual Education Report 2019-20
Caro Alternative High School

CAHS Cover Letter 2019-20


CAHS Annual Education Report 2019-20
Caro High School

CHS AER Cover Letter 2019-2020


CHS Annual Education Report 2019-2020
Caro Middle School

CMS AER Cover Letter 2019-2020


CMS Annual Education Report 2019-2020
Schall Elementary

Schall AER Cover Letter 2019-20


Schall Annual Education Report 2019-20
McComb Elementary

McComb AER Cover Letter 2019-20


McComb Annual Education Report 2019-20