Middle School News

View Archives
Fiesta Reward for Good Attendance
Fifty two percent of our Middle School students were absent 3 days or less during the first marking period! We celebrated with a pancake fiesta!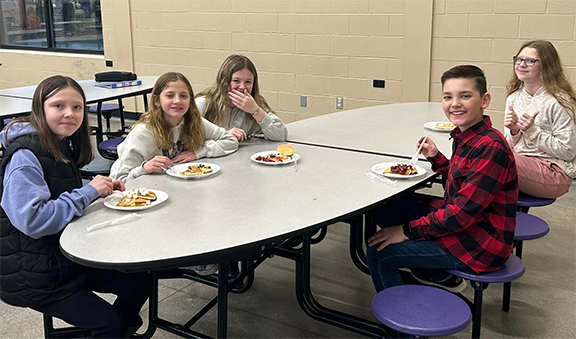 Middle School Students Donate Food
Caro Middle School Student Council sponsored a canned food drive on November 6th- 10th. All middle school advisory classes participated in this event. The class with the most canned foods collected will receive a pizza party next week for their class. Mrs. Anger's 6th-grade Advisory class collected 197 items and won the party for their class. In total the school collected 760 food items. The student council students brought these items to St. Christopher Catholic Church in Caro to be included in their food pantry.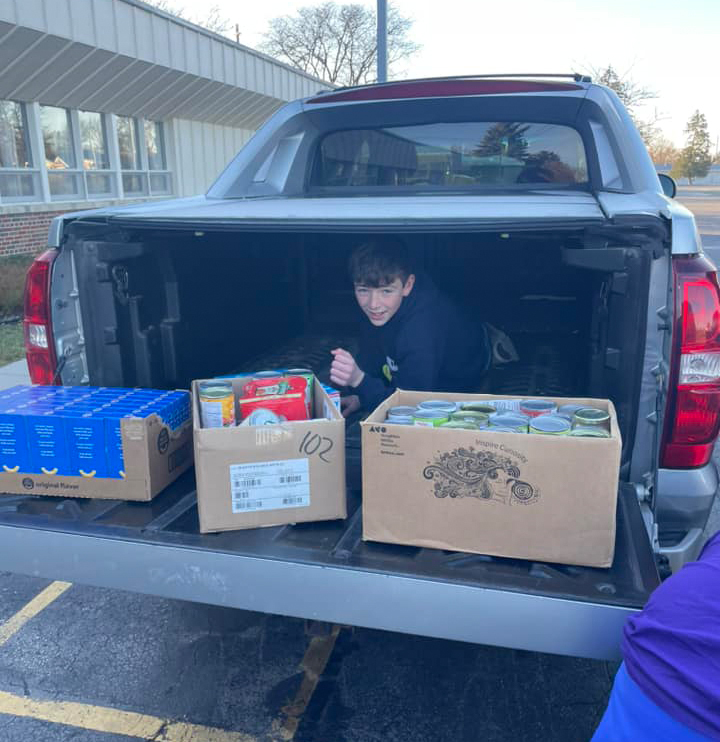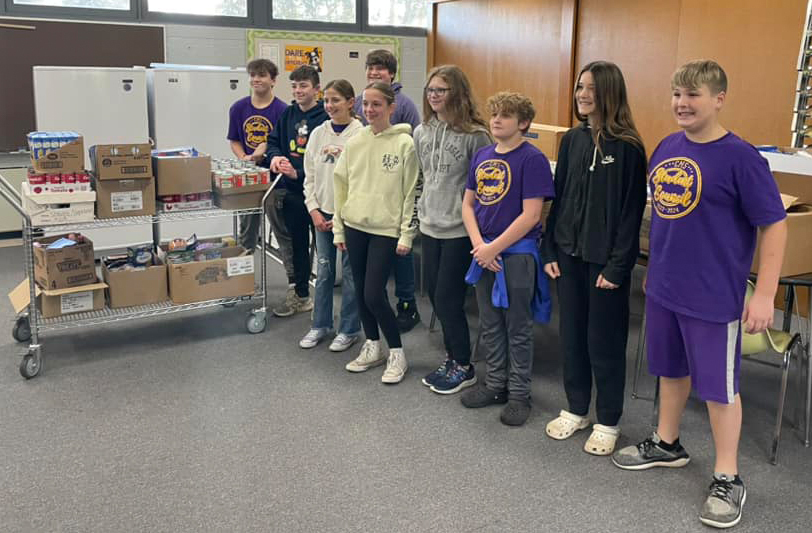 Student Announcements

View Archives
Student Announcements
STUDENT ANNOUNCEMENTS 11-29-23
Today's Lunch: Popcorn Chicken or Pizza Bites
Happy Birthday to Sophia Mihalic!
Word of the Day:
Cranberry sauce (noun): A sweet and tart sauce made from cranberries, often served as a side dish at Thanksgiving. Pass the cranberry sauce, please; it's my favorite with turkey.
Good Luck to the 8th Grade Girls Basketball team playing against Marlette tonight at 6 PM. Come and cheer them on!
If you're interested in making an affirmation video for a student to student, student to staff member, or staff to staff to be included in the video announcements, please see Mrs. Bringard.
There will be a student council meeting in Mrs. Hessling's room TOMORROW during 1st hour. Check in with your 1st hour teacher before attending.
There will be a student council sponsored bake sale on Friday during all the lunches. All items will be 50 cents.
Tomorrow, 8th grade will have a pajama pants day thanks to Karlee Smith selecting that as her PBIS prize.
Have a great day Caro Middle School!!